Our whole universe was in a hot dense state,
Then nearly fourteen billion years ago expansion started. Wait...

Not sure why orcs are portrayed as just one step above beasts, but I like the simplicity of creepside. And I love flashing my BA's moobs all the time.






Cazper: Clarrow, don't any of your toons wear shirts?
Clarrow: No.

Simple answer for simple folks.

I like having fewer skills on my BA than my captain has. I like not having to worry about Legendary Traits and Legendary Items and Legendary Lag (ooops sorry that just slipped out)

At the same time, one or two more skills would be nice. Not all skills have to be flame-throwers or rocket launchers. You can have a few Big Bangs or many Little Bangs. (o.0 - I think I have a new theory of the universe!)
Hunters can nuke for, like, a billion points. No, I exaggerate but hits of 8-9k have been reported. My highest was a devastating VT for 4k. This was before audacity and probably before the freepvictim had earned any level 75 instance gear. I would love to have one Big Bang like the hunters get. But I'm not picky.
I think we could stand to have either:

1) A moderate damage skill with a low chance for a mega-crit with a long cooldown

2) A skill with low damage on a short cooldown

3) A skill with a long cooldown that applies a fear or silence

I hate not having a skill up. It seems to happen more in Skirmisher than in no stance or Keen Eye, which makes sense because of the reduced range in Skirmisher stance. But even in Keen Eye I find myself occasionally staring at cooldowns.

Here I find myself staring down .... someone.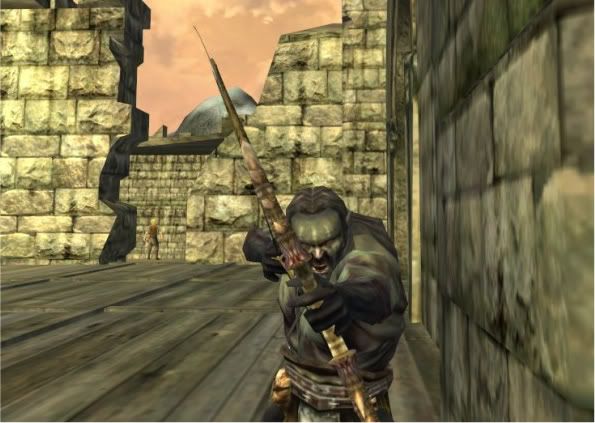 Math, science, history, unraveling the mysteries,
That all started with the big bang!
Bazinga! You probably thought I was going to use some other lyrics, didn't ya! April Fool!